Don't Play The Victim: Grain Merchandising Through Adversity Requires A Plan
This year many of the ghosts of grain merchandising past have revisited us; low cash prices, higher than normal harvest basis levels, uncertainty of spread needs due to delayed ownership and fluctuating price later charges. Now none of these haunts are new to those of us who've been trading grain for any length of time, but it has been quite a spell since all of these forces have presented such a united front against us in the same season.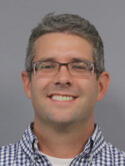 Similar to the way in which farmers had a fairly easy time of becoming and staying profitable over the past 8 years or so, so too have many elevators experienced outstanding margins during that same period. And similar to our producer customers, the temptation is there to allow ourselves to play the role of victim if we aren't deliberate in our actions, and reactions, to the unfolding events of Harvest 2015. Years like this is when the skills you've developed as a student of the basis through the high flying times will be put to the test. Are you up to the challenge? Is your plan?
Have your plans changed from planting? Three months ago? Last week? You bet your hot coffee it has.
Most of the merchandising obstacles this year stem from the recent (and ongoing) environment of tough ownership due to a depressed board relative to seasons past. And lower ownership going into harvest affects every other critical merchandising decision to be made for the remainder of the marketing year. With ownership in question, inherently so is determining when you'll be (and whether you'll be) long the basis or short the basis. If LTB, at what levels and which legs of the carries will you set? If STB, how will you establish and structure your Price Later fees? Which wins the battle for grain this fall, usage or space? And under all scenarios, have you been forced to redefine what constitutes a good basis value to sell and for what slot?
Plans are great, but greater still is the process of planning. Learning to harness the ability to adapt, as required by forces beyond our control, and equipping yourself with Plans B, C, D, etc., is what allows the successful grain merchant to remain dynamic and profitable when the deck seems to be stacked against you. You, however, are not a victim; don't allow your merchandising plan to become one either.
The silver lining in all of this? You are not unique in this position; merchandisers across the country are dealing with the same issues to one degree or another. You also have an advocate; and you'll have the opportunity to hear and learn from many more advocates, as well as other non-victims, what is working for them in an upcoming grain merchandising course specifically tailored to your needs.
Topics: Grain Merchandising