HELPING GRAIN COMPANIES
Grow Their Businesses, Trade Basis Positions, Build Origination Teams, Execute Futures Trades, Strengthen Lending Relationships, Merchandise Grain, Manage Spreads
---
ONE PERSON AT A TIME
A FUTURES BROKERAGE COMPANY LIKE NO OTHER
Services Dedicated to the Unique Needs of Your Grain Business
At White Commercial we recognize that the merchandising you do to generate profits for your business and the services you provide to attract and keep valued customers require specialized knowledge and skills to do the job.
Expertise in basis trading
Awareness of cash markets
Profit-oriented origination practices
Disciplined use of the futures markets
Ag-specific financing and accounting expertise
What we do is provide the resources, training and support to help you and your team excel in these key areas of your business. We do this by getting to know your business and the aspirations you have for it. We then help to put in place the pieces needed to achieve your dream and provide the on-going support needed to keep your team and your business growing.
In doing so we expect to be more than your futures broker. We aim to be a trusted advisor, teacher, coach and friend.
THE CUSTOMER EXPERIENCE
---
"People with a genuine interest in helping our business succeed." James Gillis | Georgia


Whether You are a Team of One or a Team of Many
Our Services Support You Every Step of the Way

Evan Erlandson
Red River Grain Co., Altona, MB
Working at an elevator requires wearing many hats and, in doing so, you don't always have time to devote to the buying, selling and spreading decisions that merchandising demands. This is where White Commercial can help.
When you add our experienced merchants to your team you have a set of fresh eyes readily available to discuss the markets and the opportunities and challenges applicable to your situation. It is our goal to help you filter out the noise and focus your attention on What's Important Now.
And, when you get too busy to make the call, you can count on us to be watching the markets and ready to reach out to you when you need to be aware of opportunities or red flags.
We understand you don't do this alone. Your merchandising relies heavily on having key partners that support the financing and accounting of your grain positions.
White Commercial's CFO Services is here to help you develop and strengthen these relationships. Whether it's bringing a new member of the accounting team up to speed on mark-to-market, working with the lender to extend your credit line, or planning your company's next expansion project, we have the training, resources and expertise to help you accomplish your goals.

Michael Howlett
Howlett Farms, Avon, NY

Chris O'Hara
CIBC Bank USA, Chicago, IL

Dwayne Wilson
White Commercial Corporation
The Marketing Conversation Producers
are Really Asking For
In conjunction with Ohio Soybean Council - GrowU Master's Program
Just as buying grain is a major part of your daily activities, providing the services that assist you in doing this is a major part of ours.
We believe the most meaningful way you can help your farmer customers is by promoting a profit-based marketing program. We provide training for your team, resources and tools on which to base your marketing discussions, and even on-site marketing meetings to assist in bringing sound marketing practices to your customers.
While profit is important to farmers it is equally important to your business. What to bid for grain, charge for services and putting in place updated smart grain policies are also important parts of the conversation.
Maybe someone's retiring and you need to on-board new employees, or you're advancing into a new position or simply desire to improve your skills for the position you are in.
When these situations arise, White Commercial's educational services are just what you need. Whether you are looking to train a new bookkeeper, build an origination team, or advance into the grain merchandiser, manager, CFO or board members seat, we have the training to help. We even have resources to help your lender, lending committee, CPA and their accounting team understand your business better.
We offer live meetings, on-site training, phone consultation, online courses, and a vast library of tools and resources. So, whatever your preferred method of learning, you'll find the right form of education to meet your needs.

Janet Sorensen
Farmers Elevator of Manteno, Manteno, IL

Rob Cogdill
Cogdill Farm Supply, Dunlap, IA
It's easy enough; when you need to place an order to hedge your latest purchases, enter a target order, exchange futures to price a sale, or execute a spread, you simply login to our robust electronic order entry portal and make the transaction. But...what do you do if you have a question, run into a problem, or are not in a place where you can access the portal?
That's easy too. You simply pick up the phone and call our Order Desk direct. In a matter of seconds you'll be speaking with a team member who knows your name, understands your situation, and has your account information in front of them ready to assist.
Because we deal exclusively with bona fide grain hedge accounts, you can be assured you're dealing with someone who understands the types of cash transactions you're making on the other side of the trade and can help guide you in making the proper transactions to hedge your price risk and carry out your merchandising plans.
"The most valuable part of being a White Commercial customer is feeling like you aren't a customer, it feels more like we're a part of a partnership. We want to get to where the people we do business with feel that same way, fostering a relationship with the goal of success, not more transactions."
Bryan Choutka
Senior VP of Grain | Frontier Cooperative
MERCHANDISING SKILLS AREN'T EASY TO FIND
The good news is, with the right people in place, the skills can be taught.
With our extensive course offerings you're sure to find the training that fits your needs.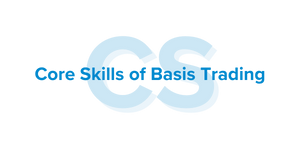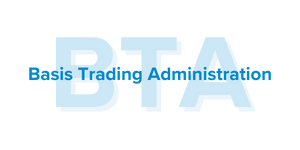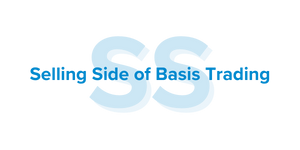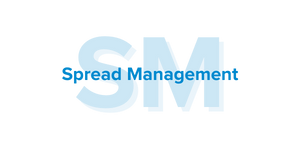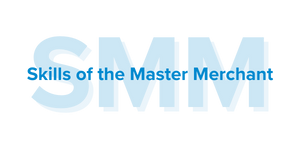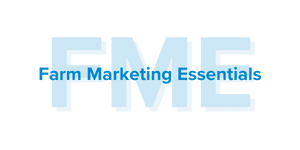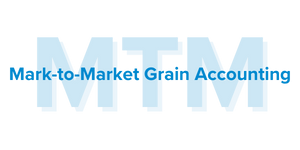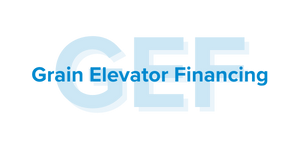 "I have completed many of the Grain Merchant Certification courses. They've given me the confidence to run our business and merchandise the bushels we handle to make the most margin we can. It's what I consider highly successful because of the confidence and abilities that this type of training has given me."
John Burkett
Certified Grain Merchant | McCullough Grain
EXPERIENCE A FEW OF OUR EDUCATIONAL RESOURCES
Power of the Group
When people facing similar challenges and opportunities come together to share their best ideas freely and openly ask for help when they need it, the results are simply amazing. This environment that allows grain traders of all skill levels and backgrounds to come together in a supportive atmosphere to build skills is unique in the industry, and it is the core of our program.
---
"Moving forward I am going to need a strong, young staff and to do that I am going to ask for a lot of help from my peers in the WCC group as well as the WCC staff." Burt Etchison | Indiana
DON'T GO JUST YET!
Keep Up-to-Date by Subscribing to Our Latest Blogs & Podcasts