Order Yours Today
THE ART OF GRAIN MERCHANDISING
The grain industry's premier text on the skills of basis trading.
Sherry Lorton and White Commercial founder Don White share the expertise of people who actively merchandise grain and are making a real difference in their businesses and communities.
Learn the skills to:
Capture opportunities

Increase margins

Build a profitable grain business
$100 +S/H
BUY NOW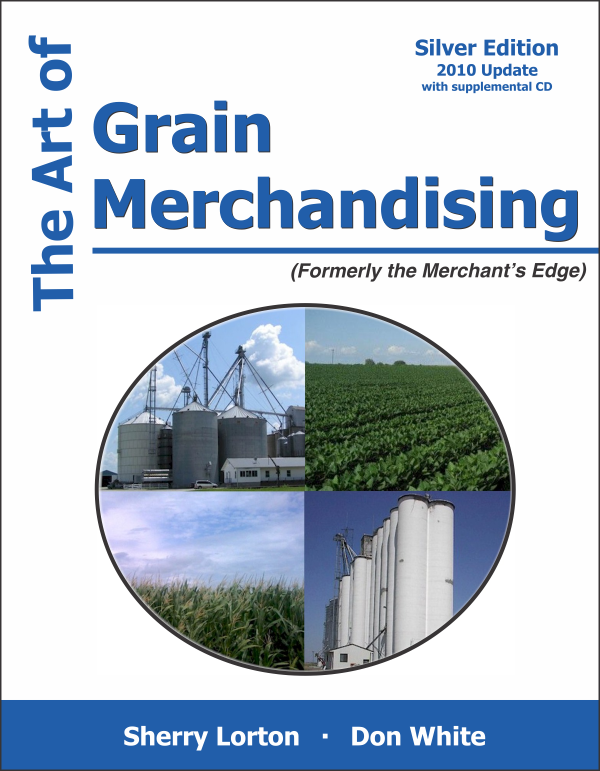 "I worked at a university and I saw a book title, The Art of Grain Merchandising. Well, what's that? How's that different from trading? I sat down and started reading it and I still remember where I was because I couldn't put it down. I was just so excited because it really was so positive. It showed how a grain elevator could have repeatable income, steady income and do great things."
Rob Cogdill
Cogdill Farm Supply