The Power of the Group
The White Commercial family of participants is made up of country elevators, feed mills, and similar ag businesses from 28 U.S. states and Canada. We run the gamut from small family businesses to multi-location co-ops, and we are all growing and building skills together.
The White Commercial Footprint...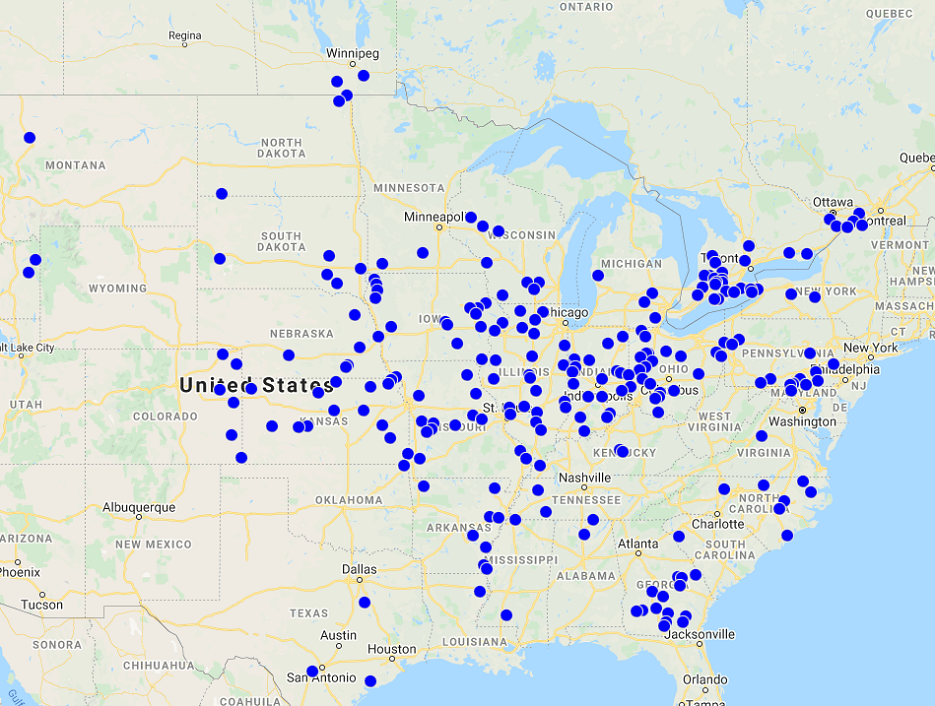 Family is the true strength of White Commercial. The sharing of ideas among our participants has been the backbone of our growth, and we make several opportunities each year to get together. We all get the chance to do some learning and teaching, and we build relationships that span state lines and years.
When people facing similar challenges and opportunities come together to share their best ideas freely and openly ask for help when they need it, the results are simply amazing. This environment that allows grain traders of all skill levels and backgrounds to come together in a supportive atmosphere to build skills is unique in the industry, and it is the core of our program.