PROUD TO SERVE GRAIN BUSINESSES
ACROSS NORTH AMERICA
---
The White Commercial family of participants is made up of country elevators, feed mills, and similar type ag businesses from 28 U.S. states and Canada. We run the gamut from small family businesses to multi-location co-ops and corporations. We are all growing and building skills together.
HERE ARE A FEW OF THEIR STORIES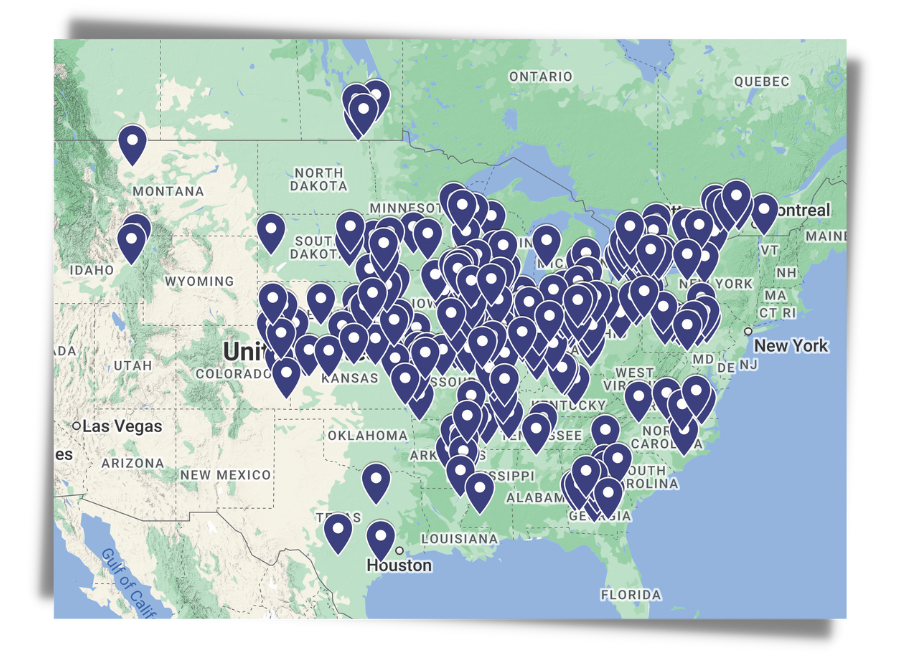 Delighting Customers for Five Generations
Michael's return to the family business helped transform it from a small grain handling facility to a full-fledged merchandising operation. Today with eleven locations, two feed facilities and 20 trucks its mantra "You Grow - We Grow" embodies the commitment Howlett Farms has made to the ag community it serves.
Michael Howlett
Howlett Farms | Avon, NY
Going Back to the Family Business
Coming out of college Rob didn't think there was a place for him in the family business until he discovered basis trading. Now this grain business has grown from a few old wooden elevators into a multi-location high speed facilities handling ~20 million bushels a year.
Rob Cogdill
Cogdill Farm Supply | Dunlap, IA
Two Competing Co-Ops Find Value & Friendship in the WCC Family
Starting their careers in the grain business at co-ops six miles apart, Michael and Jon, became fast friends when they met through White Commercial's participant network. By viewing the opportunities for growing their business from a basis perspective they realized there were much greater benefits in getting along than being rivals.
Michael Kaeb
Goodwine Cooperative Grain Co. | Goodwine, IL

Jon Witzman
Cissna Park Co-op | Cissna Park, IL
Skills of Basis Trading Key to Feed Company's Future
Back in the 90's, Ron Krosschell knew that if he wanted his family's business to survive they needed to do something different. What he found were the skills of basis trading. Having since passed these skills on to his son, Derek now leads the third generation of this thriving business into the future.
Derek Krosschell
Chandler Feed Co. | Chandler, MN
It's your last chance!
Nah . . . not really. But you knew that. We'll just leave this button here for you when you need it.
CONTACT US