The Key to Obtain Financing for Grain Merchandising
The end of summer brings thoughts of planning and profitability. Grain companies that buy grain from producers and sell it immediately to users of grain, now see additional grain margins available through basis trading. It will require additional financing from the banking team to capture the opportunity.
"The key to acquiring that financing is understanding the banks requirements for lending money."
The key to acquiring that financing is understanding the banks requirements for lending money. Whether the bank is financing a new storage bin, farmland, or grain inventory they need to use assets as collateral for the new loan.
Click Here to Download our "New Loan Documentation Checklist"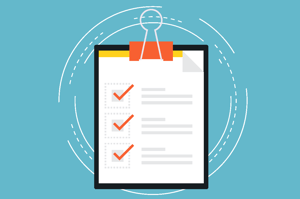 It is also necessary for the lender to have a working understanding of how the grain business will make money merchandising grain.
New merchants typically need to put up land and grain bins as collateral for new grain merchandising financing. While this may not be optimal long term it's a great option while new merchandising routines and processes are put in place. Instead of just tracking
grain inventory, it will also be necessary to track and understand futures accounts. Not complicated however it's a new skill.
Grain merchandising will require that when grain is purchased futures are immediately sold, and when the grain is sold the futures are bought back. Bankers typically need to see that borrowers are comfortable with this routine before they will begin to lend money on the changing market value for grain inventory.
Focus on five objectives of basis trading in discussions with lenders.
1. The potential of increased profitability through merchandising grain by adding time between purchasing and selling grain.
2. The ability to buy high prices and low basis from grain producers in the area in multiple delivery slots, and sell low prices and high basis to the users of grain in your area throughout the entire year. The relationships with producers and buyers of grain is no longer adversarial.
3. The capacity to plan how much grain will be financed at harvest and the additional financial needs that a rally may bring. Simple tools work best for grain merchants and bankers.
4. Increased control over logistics and profitability by arranging freight early for producer forward contracts and making larger sales in deferred time slots to grain users.
5. Taking control of your business through grain merchandising will make the hours spent working more enjoyable and profitable.
The best way to help your lender understand basis trading is to allow them to go through the learning process with you and your team. The lenders goal isn't to become a grain merchant like you, it's to be able to easily explain your new opportunity to the credit team at the bank.
This new knowledge will help the bank understand why it is necessary and prudent to use the current elevator bid price, instead of the cash price paid for grain as the collateral for the grain merchandising operating line.
In some rare cases lenders are unwilling or uncomfortable serving your growing needs and a new lender may be required, but in my experience most are ready to help you grow your grain business and serve your customers more efficiently.
If you'd like to know what a bank needs to see when considering the request for a new loan from a grain elevator, then we invite you to download our exclusive "New Loan Documentation Checklist".
Topics: Mark-to-Market, Grain Merchandising, Grain Elevator Financing