3 Key Points for CFOs in the 2016 Grain Merchandising Season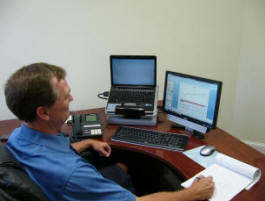 The word is out; grain merchandising margins are down all over the grain industry. Publicly traded and private companies are showing financial stress on their recent quarterly reports. In the high volume, low margin, capital intense grain industry, planning will separate the high achievers this harvest. As a group we still have a crop and a half to buy, will you buy it with a purpose or will you let it happen to you? Today is the day to work through your plan for new crop. Adding pennies or fractions of cents per bushel to your net margin through thoughtful preparation is essential to success this harvest.
Seasonal grain and cash flow planning isn't difficult, but it will take a concerted effort from multiple departments to get it right. We have been here before. Grain companies will work through the current situation by looking to the future and learning from the past agricultural cycles.
1. What is your historical harvest bushel handle, and what is the maximum you will take in this year? Make sure to give yourself a bushel limit. As merchandisers approach the limit basis is adjusted to slow the flow making the last bushels acquired more profitable. Putting grain on the ground or in a bag is expensive so plan to adjust your basis accordingly. The grain flow plan will also show the need for commodities futures spreads. This is not a year to blindly accept what the market gives you on roll day. Look at pre-spreads or at least set targets. Keep in mind every penny counts.
2. What is your historical forward contract book, and what is the maximum you will book before harvest this year? Markets can still move quickly, some regions of North America put on over 10 percent of their harvest handle during one week in April. How many target contracts are left on your books after April's rally? What marketing efforts can be done now to put more on the books? Look at your plan with a sensitivity test for new crop contracts. Rallies in summer months can put more pressure on your working capital due to the lower banking advance rates on forward contract equity.
3. When profitability is stressed communication must be clear inside and outside the organization.
Operations, marketing, and finance must work seamlessly to create profitable outcomes. What gross and net margin is expected for new crop and the remaining old crop bushels? With accurate bushel flow and margin estimates realistic profitability numbers can be projected. Each department needs to communicate the market conditions that could increase or slow down those bushels from coming to you or cause margin estimates to change. Adapting and changing the plan is inevitable, but all of these discussions around the planning process will prepare your team for a profitable harvest.
Whatever form your plan takes, spend a minute and share the specifics with your leadership team, banker and accountant. The team may have input on how the plan can be achieved more efficiently. The banker may have input on how many bushels can be supported by your current line of credit, working capital, and equity. And the accountant may have some margin analysis that will help to determine the optimal number of bushels that should flow through the facility. Preparing for the harvest of 2016 will require grain companies to use all the tools in the toolbox.