Was 2014 Your Grain Merchandising Masterpiece?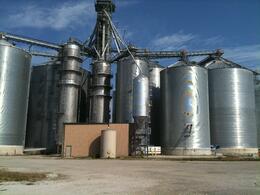 As the year end draws nigh, it can be beneficial for those both who have been blessed with a stellar year merchandising grain as well as those who have ridden a wave of uncertainty into the twilight of 2014, to take stock of where they are at this moment.
This season has been one of tremendous opportunity for the prepared merchandiser; space, logistics, spreads, even quality has worked in their favor at some point this year. For the back-to-back trader, this scenario, even given an identical environment, may not have yielded such great results.
Like most encounters in life, the significant difference comes down to addressing the finer points. Our industry is fairly transparent; everyone is exposed to the same futures markets, everybody deals with similar transportation management concerns and most folks, within a given market, see the same out loud bids for their grain. What sets those with "basis-eyes" apart from those without are the details; having targets in for spreads well ahead of the need, building rapport with the freight operators to ensure everyone is on the same page and establishing meaningful relationships with end users so that expectations are understood, met and even exceeded.
Two occurrences that seldom happen together did so in 2014; the best yields ever in some instances and some of the largest margins ever experienced with a crop this size. This crop did have it challenges, but make no mistake; it was one for the record books.
Not to leave out the other, vital part of our business; our farmer customers. Were your producers generally happy with their results this year? I would venture to guess that if your origination program was proactive ahead of harvest, and you were able to show them the profit per acre available this year, the answer would be yes. If they were forced to sell across the scale at harvest time levels or charged a P/L drop fee somewhat larger than in recent years or denied storage altogether…well, the outcome may have been slightly different.
The march through 2014, like the procession of seasons preceding, hinged upon three elements fundamental to success: Experience, Exposure and Education. Many grain merchandisers attempt to get by on just the first two alone, but it is the education component that broadens perspectives, highlights awareness and ultimately ties the entire matter together. If you'd like to learn more about how to make 2015 your best grain merchandising season yet, check out our educational offerings for the upcoming year.